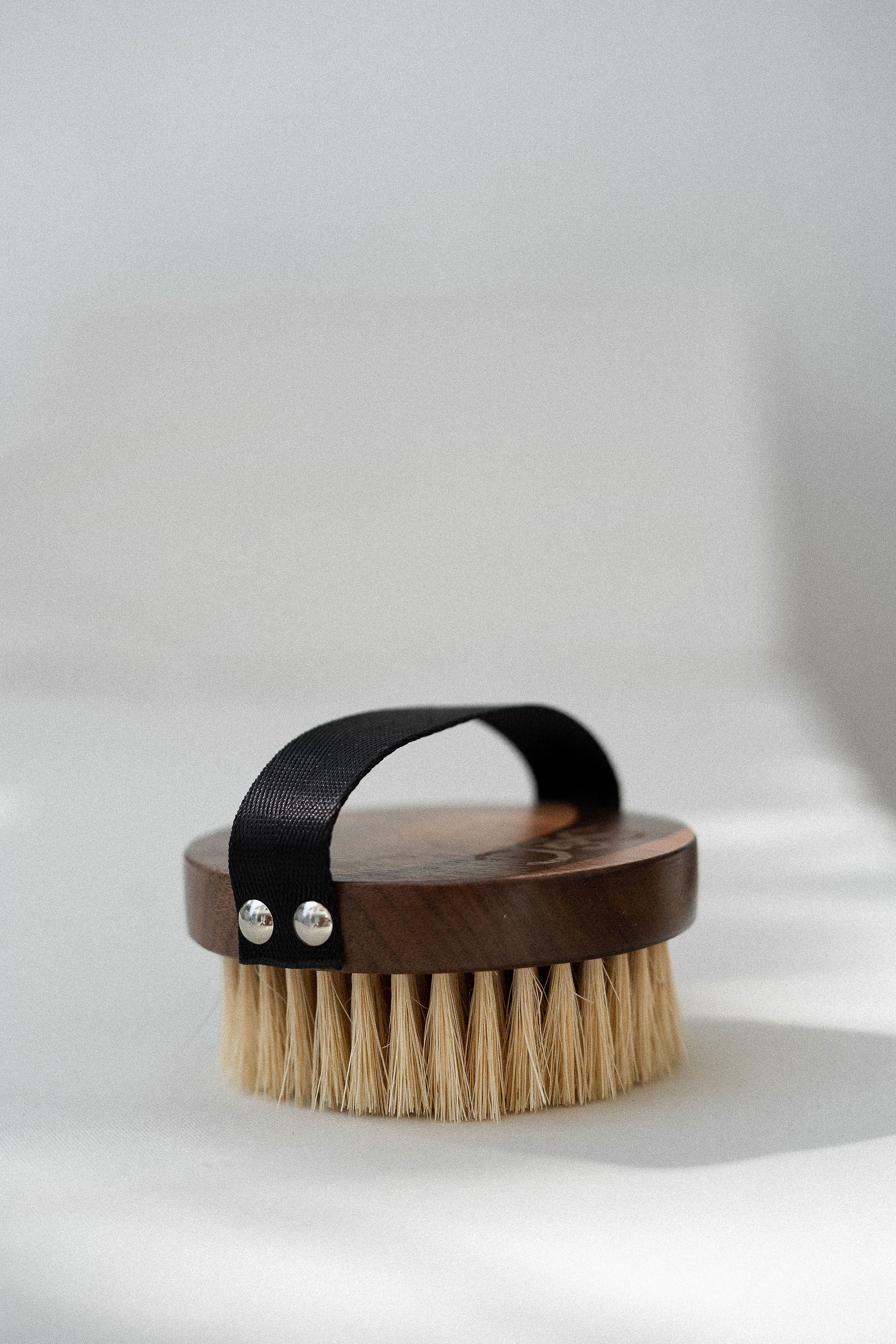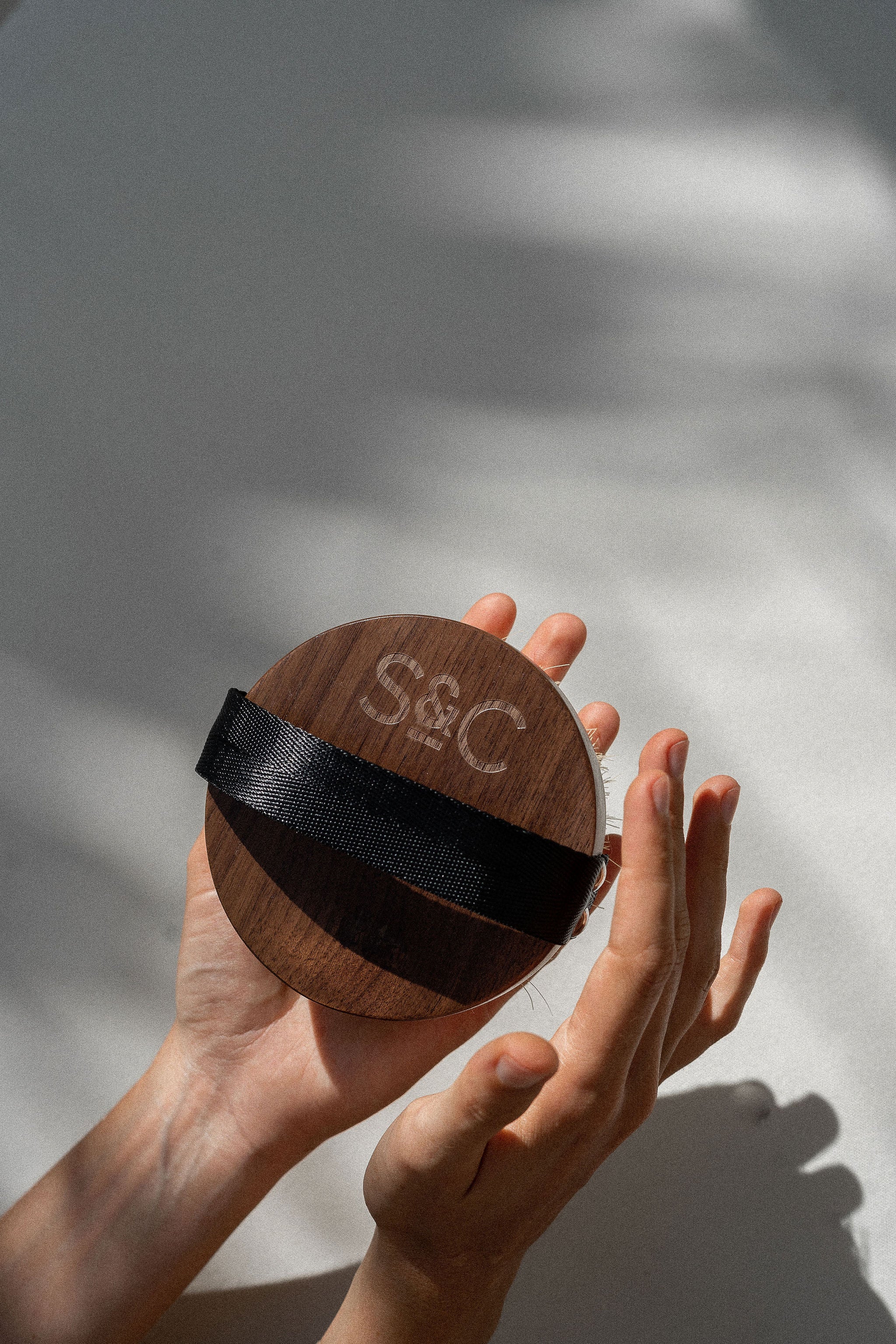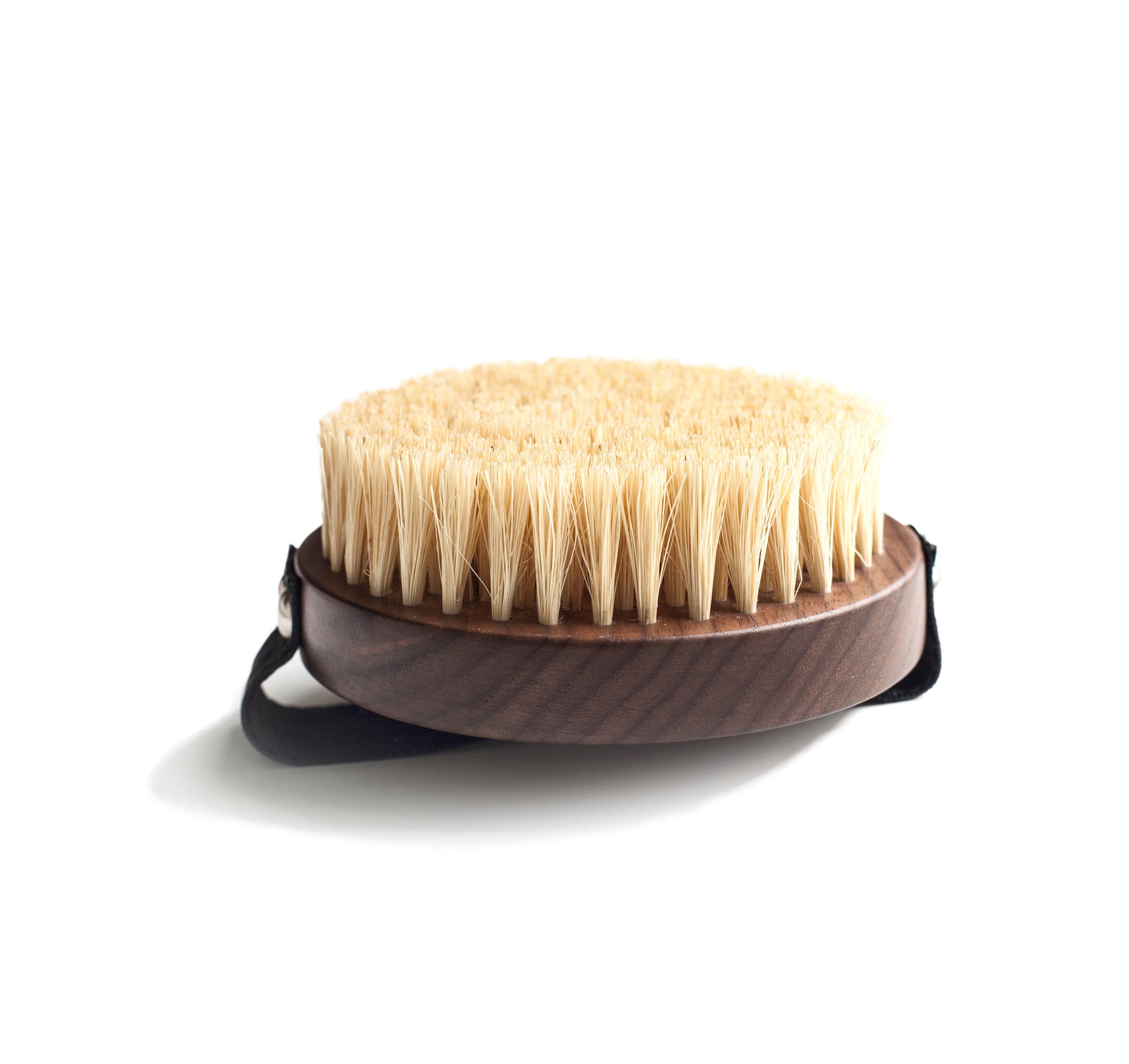 The Body Brush by Stass & Co 
Luxurious Walnut Wood & Natural Sisal Bristles
Dry Body Brush
Brush:
Diameter of head: 110mm
Length of bristles: 33mm
Width of brush: 51mm
Handle:
Width of handle: 25mm
Length of handle: 170mm
The Body Brush
Best body brush!!!
My body brush was gifted to me and I LOVE it. I've had many over the years and they're a vital part of my daily wellbeing and beauty rituals. This is hands down the most beautiful and easy to use. Looks great in the bathroom, lovely quality and fits perfectly in the hand. Highly recommend!
A luxurious necessity for self care
I have been using the body brush for years now, it goes everywhere with me. I travel a lot and it is my number one tool for helping me feel refreshed and vibrant. It is a staple in my morning routine and always makes me feel amazing after I use it. The design also feels and looks so beautiful that it really feels like a luxurious staple to my self care routine.
Best body brush ever
This is the best body brush ever. It holds it shape and firmness of the bristles. Its ergonomic shape makes it easy to use. It hasn't faded in the sun or lost any bristles! It really is the best ever!! Perfect gift of self love 💙
Can't live without the Stass Body Brush
My Favourite self care ritual. My skin has never looked or felt so soft since using The Body Brush. I used to have cellulite really bad on my legs and butt, I've noticed a huge improvement after brushing daily. The texture of my skin is so much brighter and smoother. I've tried other body brusher in the past but can't go past the The Stass & Co Body brush. It's a beautiful piece to have on display and reminds me daily of the important of self care. Thank you Stass team for creating such a precious ritual for me!
A must have
I was lucky enough to be introduced to dry body brushing through the founder of Stass & co herself.
The body brush has transformed my self care routine and has become a game changer in my skin care regimen. Its affective exfoliation, skin-tightening benefits and ability to boost circulation and lymphatic drainage makes it a must have tool for anyone seeking healthier, smoother, more radiant looking skin.
The durable build quality and exceptional performance of this body brush make it a worth while investment that will last for years to come.